Ninth International Conference on Advances in Steel Structures (ICASS 2018)
2018-8-15 15:32:46(Beijing Time) Lange Steel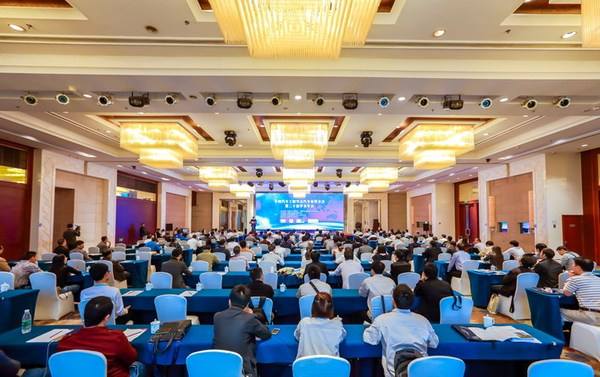 5-7 December 2018 -Hong Kong, China
Jointlyorganised by
The Hong Kong Institute ofSteel Construction
&
Department of Civil andEnvironmental Engineering
The Hong Kong PolytechnicUniversity
This will be theninth in the international conference series on Advances in Steel Structures,with the first, second, third and sixth of the conferences series held in HongKong, fourth in Shanghai, fifth in Singapore, seventh in Nanjing and eighth inPortugal. As with the eight previous successful conferences, this conference isintended to provide a forum for researchers and professionals to discuss anddisseminate recent advances in analysis, behaviour, design and construction ofsteel, aluminium and composite steel-concrete structures.
Papers relatedto all aspects of analysis, behaviour, design, fabrication and construction ofsteel and composite steel-concrete structures are invited. The following topicsare not exhaustive and papers that fall within the general theme of theconference will be considered for presentations and for publications in theconference proceedings and uploaded to web www.icass2018.com. Selected papers willalso be published in the International Journal of Advances in SteelConstruction which carries a mission of technology transfer and is widelycirculated among the engineering and building professionals.
SteelStructures, Composite Construction, Mixed Construction, Aluminium and GlassStructures, Cold-Formed Steel, Columns, Beams, Beam-Columns, Frames,Connections, Space Structures, Tall Buildings, Bridges, Cable Structures,Pre-tensioned Structural Systems, Curtain Walling, Scaffolding, Roof Cladding,Silos, Tanks, Pipelines, Offshore Platforms, Chimneys, Transmission Line Towersand Masts, Design Codes, Expert Systems, Structural Stability, StabilityDesign, Computational Methods, Advanced Analysis, Second-order Direct andIndirect Analysis, Non-linear Analysis, Performance-based Structural Design,Dynamics, Seismic-resistant Structures, Vibration Control, SystemIdentification, Fatigue and Fracture, Corrosion, Fire Engineering, StructuralOptimisation, Life-cycle Performance, Code and Standard Development.
5-7 December 2018 -Hong Kong, China Jointlyorganised by The Hong Kong Institute ofSteel Construction & Department of Civil andEnvironmenta.....

ConferenceIntroduction The Fourth International Conference onAdvanced High Strength Steel and Press Hardening will be held on August20-22th, 2018 in H.....

AISTech2018— Steel's Premier Technology Event will be held at the PennsylvaniaConventionCenter, Philadelphia, Pa., USA. Thisevent will fe.....